PO Box 34 aims to connect incarcerated writers with a wider audience, including writing mentors and educators, collaborators from the international visual arts community, musicians, performers, people who express creatively. I hope this will open up conversation and ultimately get feedback, correspondence & connection to the writers and artists in prison.
The world is burning.
We have set up a GoFundMe page to raise funds to keep the project running. Thank you for your support!
Please send writing submissions, artwork, & inquiries to PO Box 34, Collingswood, NJ. 08108, USA or email pobox34@protonmail.com.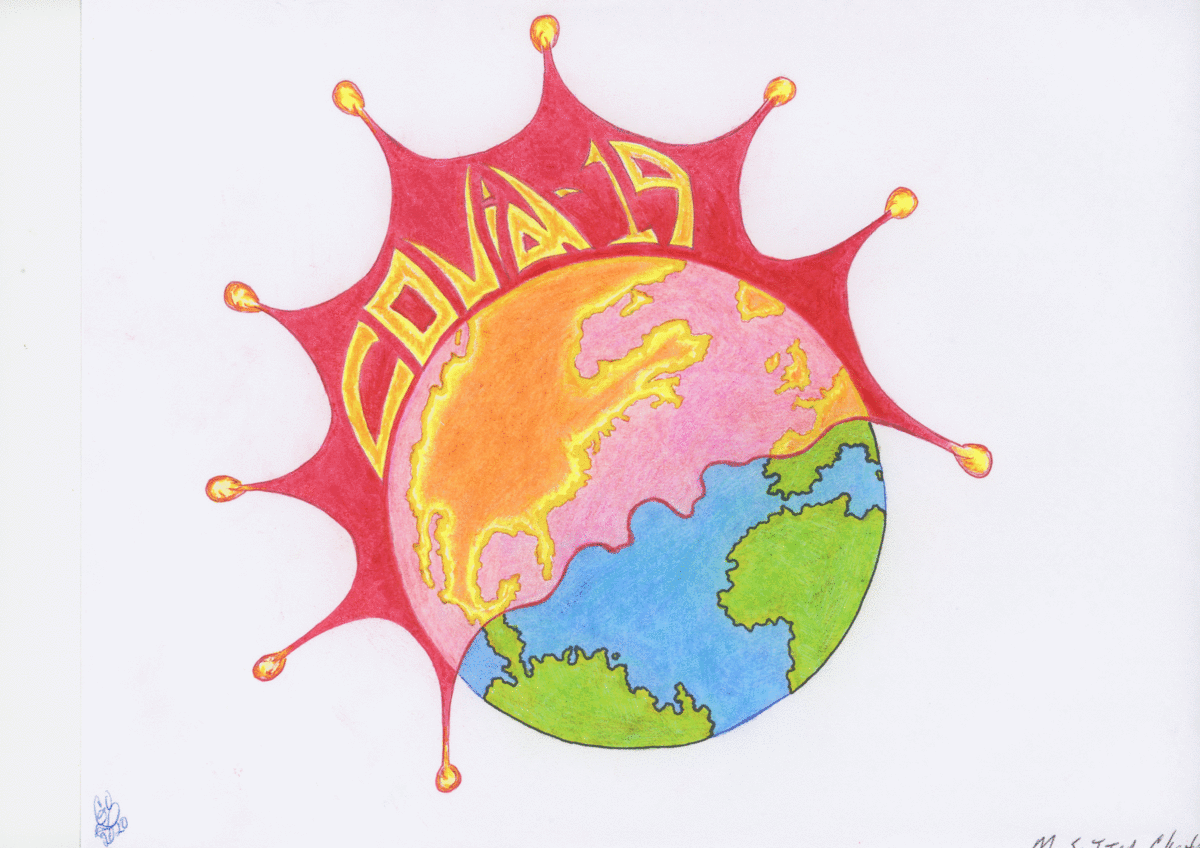 Covid Gif by Go and David G
Recent Works